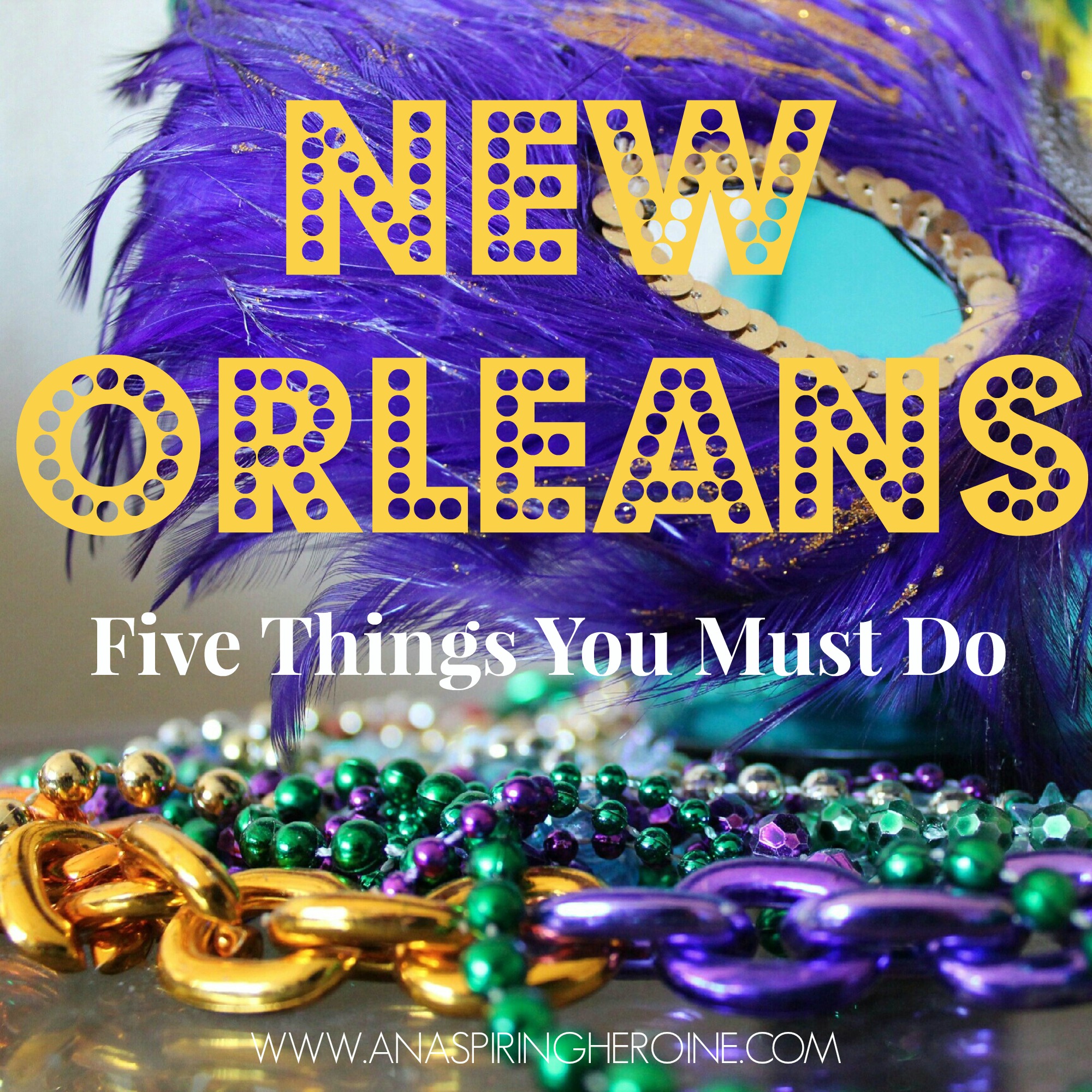 Next Tuesday the season of Lent will begin with one last hurrah, Mardi Gras, and there's no place to get your Fat Tuesday on like the Big Easy itself. That's right, I'm talking about New Orleans, Louisiana! Technically the French Quarter has been celebrating the world's most sinful holiday since January 6, but anyone in creole country this weekend can expect an influx of visitors to the city. There were over 1.2 million people celebrating there this time last year!
Now I have to admit that I've never braved the city during the Mardi Gras season, but from what I witnessed in middle-of-the-summer June, every night's a party night in NOLA! Even on a random Tuesday there were beads thrown and fish bowls of alcohol to be had, so if you're planning a trip to the Crescent City at any time of the year, here are five things that you must do to get the true New Orleans experience:
---
1. Eat your weight in beignets from Café du Monde

That might be an exaggeration, but once your waitress brings out the piping hot balls of dough with powdered sugar piled so high that little sugar drifts form on the ground around the tables, you'll want to order another and then another. Did I mention you can get them whenever you want because Café du Monde is open twenty-four hours? It's truly a blessing and a curse.
2. Order a Hurricane at Pat O'Brien's
And make sure you purchase the glass, too! There's nothing quite so iconic as a Hurricane glass from this little restaurant on Bourbon Street, the home of the Hurricane. Plus the drinks are fantastic; a perfect combination of rum, passion fruit syrup, and lime juice.
3. Shuck some oysters at the Acme Oyster House
You don't actually have to shuck them yourself (they do that for you), but this is definitely the place to eat your fill of them! There's a pretty perpetual line out the door, so just wait your turn, and you'll be rewarded with oysters fried, chargrilled, and served on the half shell. They also have all of your Louisiana staples: jambalaya, gumbo, and red beans and rice!
4. Survive drinking a Hand Grenade from Tropical Isle
It's called the most powerful drink in New Orleans, and they're not messing around, guys. The cocktail recipe is very hush hush, and you can only buy it in the French Quarter, but I can tell you that it has a very melon-like flavor, and it is strong. When you purchase one, you receive a yard-long container with a hand grenade at the bottom that is deceivingly cute when you consider the high alcohol content of this bad boy. Oh, and now you can order your Hand Grenade "skinny" because why not?
5. Enjoy a muffuletta from Central Grocery
If you aren't familiar with the term, a muffuletta is a sandwich made with soft muffuletta bread, salami, ham, mozzarella, provolone and my favorite ingredient, the marinated olive salad. It was first created by the owner of Central Grocery in an attempt to help out his Sicilian patrons (I knew New Orleans was culturally diverse, but seriously?), and over one hundred years later, it's still around. If you love olives, you'll love this one!
---
Add these five things to your list of to do's in New Orleans, and you can feel good knowing you've had the full, cultural experience of the Big Easy!
Have you ever visited NOLA for Mardi Gras? What are some other things you must do when you're in Louisiana's most infamous city?