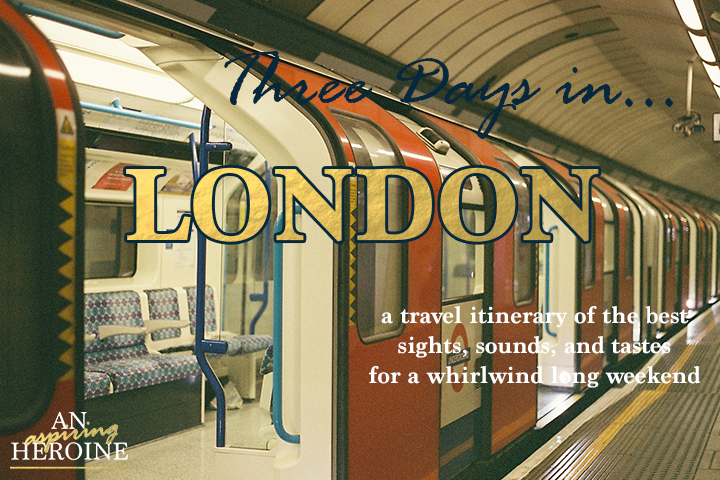 It's hump day, guys, and I'm not sure I've ever been more excited for the middle of the week to arrive! I'm sure you could tell because 1) I have completely forsaken Twitter this week, and 2) this post is late. I wasn't feeling it last night, I didn't wake up early to write it as planned (like that was really going to happen, Tyler), and I haven't quite figured out how to open the back end of WordPress.org from a smartphone, so my typical bus ride writing didn't happen. My bad!
But I'm excited to get to share with you what I would consider a perfect three days in London! Some of these things Spencer and I actually did on our honeymoon, and the rest I hope to see, eat, and experience later this year with my parents. Fingers crossed, knock on a big block of wood with the middle knuckle of my left hand!
---
Day 1
What better way to begin a trip to London than with a stop into the Tower of London? We got there at just about opening time, and I would recommend that for anyone who wants to see the Crown Jewels, which are spectacular, by the way. They were 100% worth the 30 minutes we waited in line because the queue was interactive and all about history, so I was in love. However, if we had waited even thirty minutes longer, the line would've been three times longer, so don't do that. I would also suggest climbing inside all of the little towers to explore the Tower's rich history. (Can you tell that I live for this stuff?) If you have lots of time on your hands, take one of the guided tours with the Yeomen; I seriously regretted having to leave without chatting with one of them.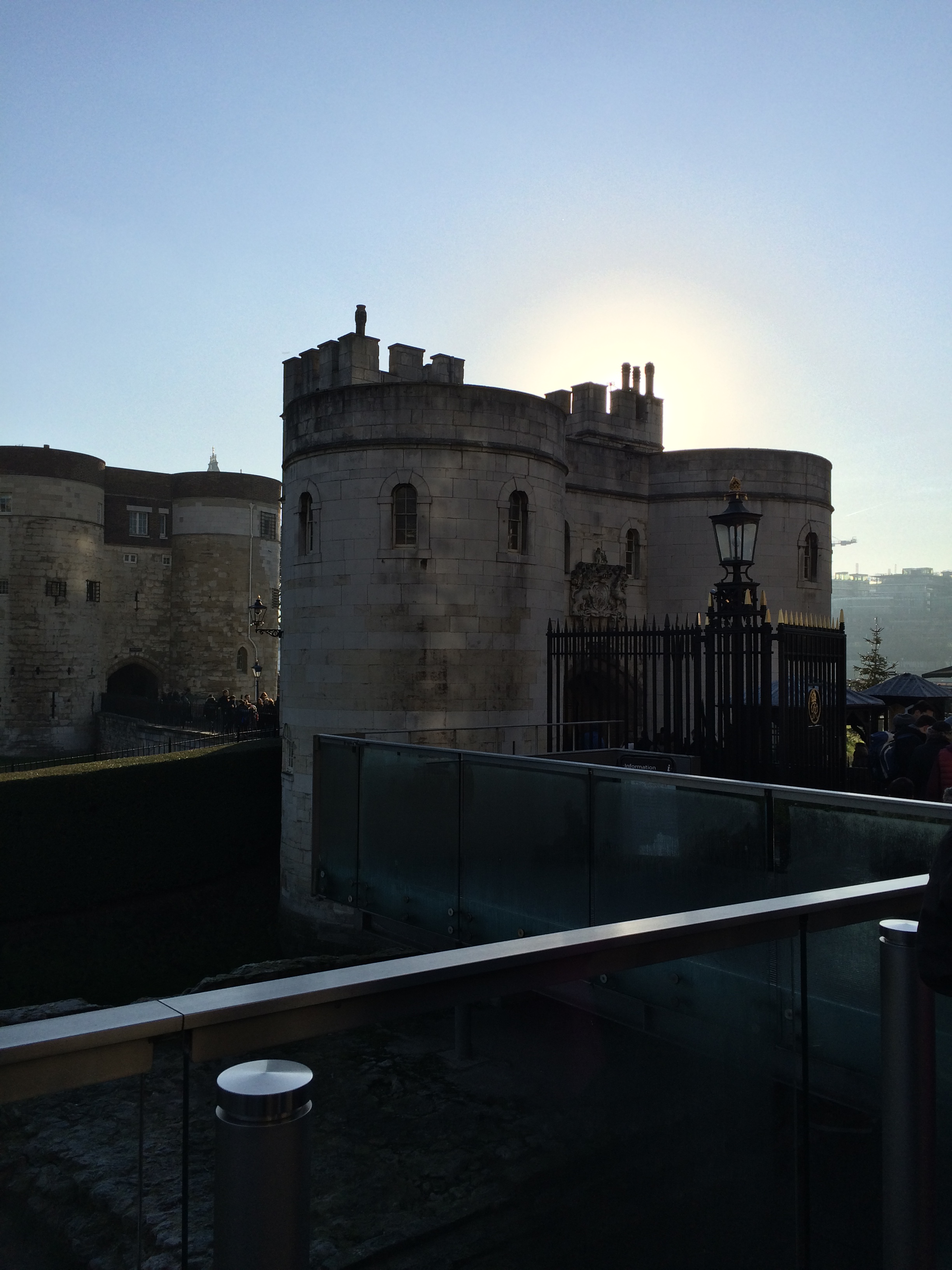 LUNCH: The Narrow Limehouse – This lunch was the big, must-do dining experience on our list, and it did not disappoint! I'm planning to write a detailed review post at some point, but just know that I've watched plenty of Gordon Ramsay's Kitchen Nightmares, and his restaurant did everything perfectly. No complaints here!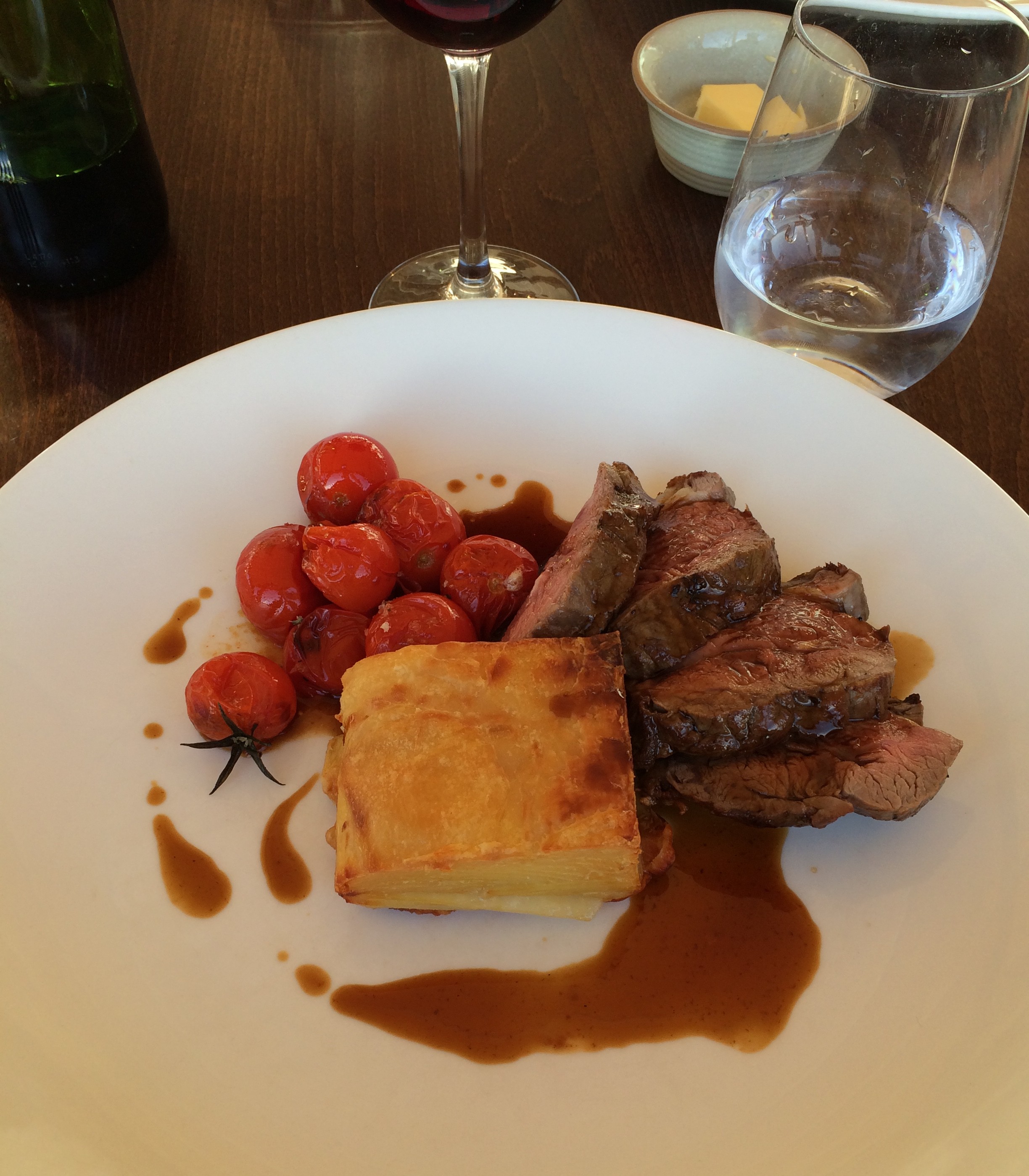 From the Limehouse area, we took the DLR back to the Tower Bridge to hop onto a boat cruise! I honestly didn't have huge expectations for the Thames River Cruise because it was included with our passes, but I would recommend it to anyone who wants to get off their feet for a bit and see London from a whole new angle. Also our guide was hilarious, and the photo ops were on point!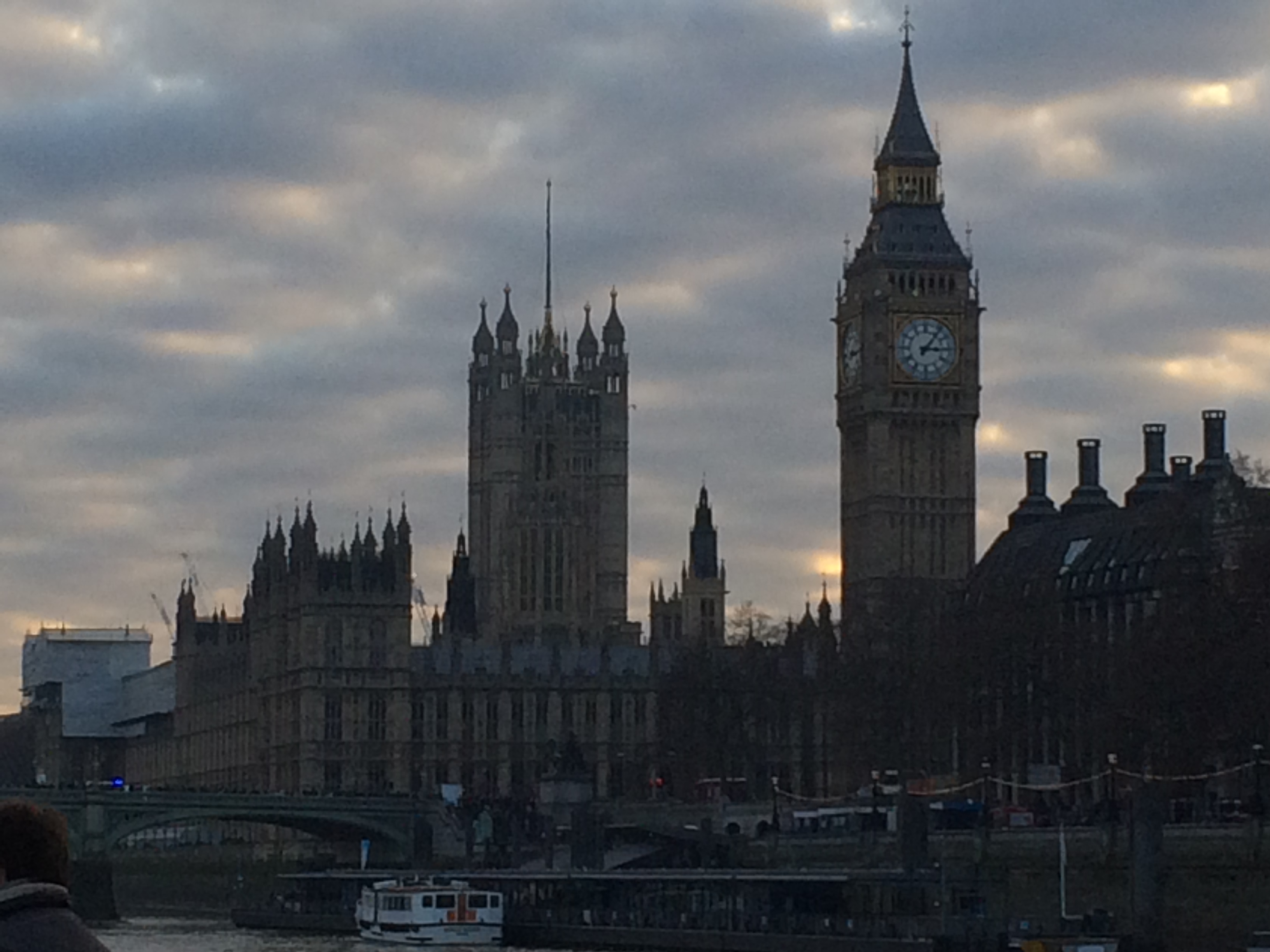 After roughly a thirty minute cruise, you'll be right near Westminster Abbey, so take advantage! Living in the U.S., you can sometimes forget that there are places in the world that have been continuously occupied for thousands of years, and I'll have to admit that the burial dates for some of the royals put to rest in the Abbey had me reeling. (All the history-lover feels!) My favorite part was probably the Poets' Corner because they do a good job of representing a wide range of Britain's contributors; everyone from Keats to J.R.R. Tolkein is included here!
We didn't get to see the Churchill War Rooms because my husband is lame, but go and let me know how it is, okay? (Also, look out for Daleks. Those suckers are everywhere!)
DINNER: At this point in the day, you're really kind of close to just about everything – Leicester Square, Covent Garden, Piccadilly Circus. You'll find something to tickle anyone's fancy!

Day 2
We didn't get to tour Buckingham Palace because we went at Christmastime, and I guess it's only fair that the royals get the holidays off, too. If we'd gotten to explore more of this area, the Royal Mews and the Queen's Gallery are included in the London Pass, so I definitely would've hit them up as well.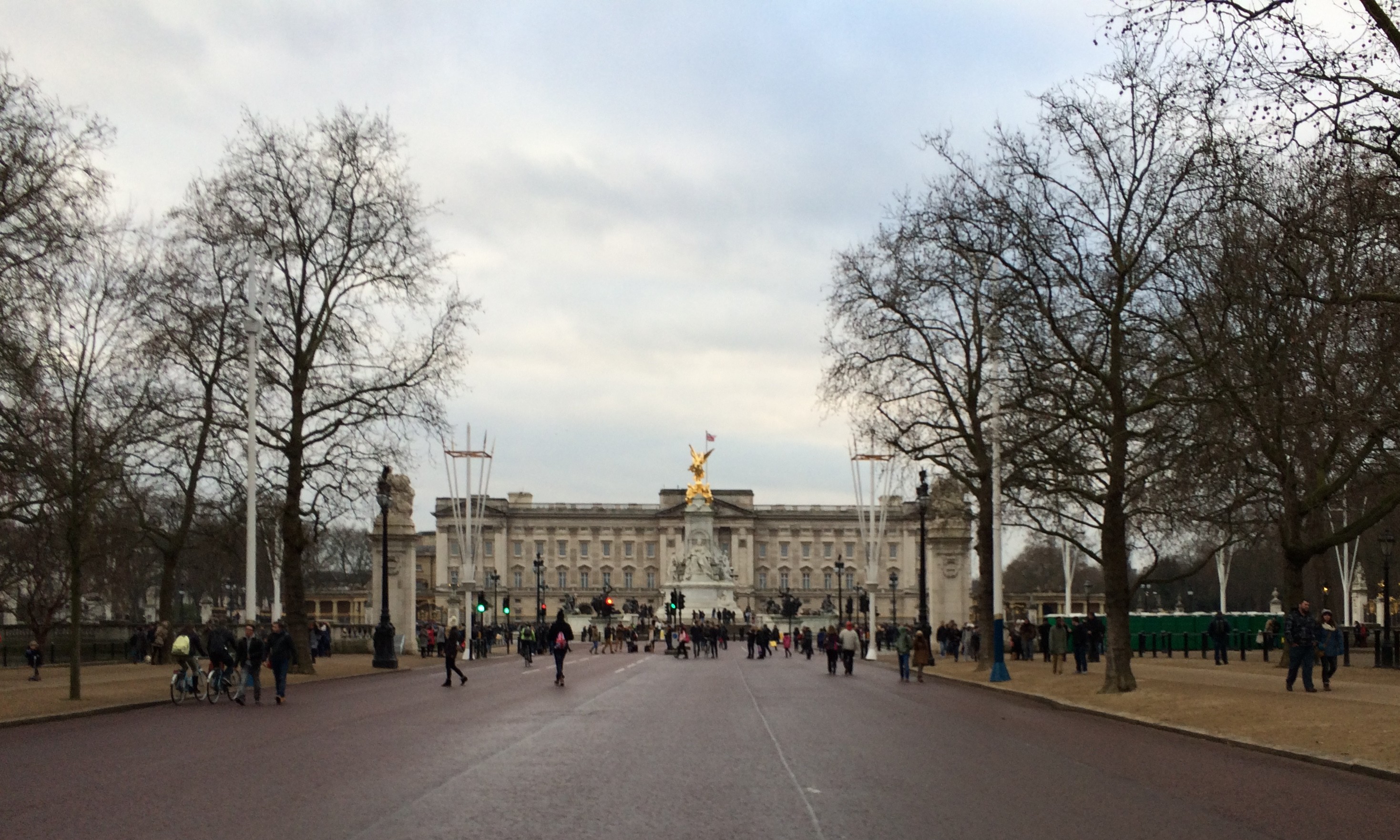 LUNCH: The Bear and Staff – Located right in Leicester Square, this pub's dining room is tiny, so either get there early or reserve a table beforehand. The food is great, traditional pub fare, and they have a good selection of English beers on tap!

Can I just say that I'm obsessed with Best LDN Walks? We took their Royal London Walking Tour because it was also included with our passes (noticing a trend?), and I would honestly go back and do every single one that they offer: Haunted London, Sherlock Holmes, Jack the Ripper… all of them! We began the tour in Trafalgar Square and walked all the way to Buckingham Palace, stopping through St. James' Palace, Pall Mall, and other cool places that I don't remember the names of. Our guide was wonderful and engaging, and it was easily my favorite part of our time in London!

DINNER: You're really close to Hyde Park, so take a gander around the area. Perhaps the Queen's favorite, chicken tikka masala?

Day 3
On your final day in London, take some time to stroll through some of the world's most famous greenery, and maybe even check out the residence right in the middle of it all! We didn't get to tour Kensington Palace like I wanted to as they have a whole exhibit dedicated to Queen Victoria and little baby George lives here. But we did get to enjoy Kensington Gardens along with many other Londoners and their adorable dogs!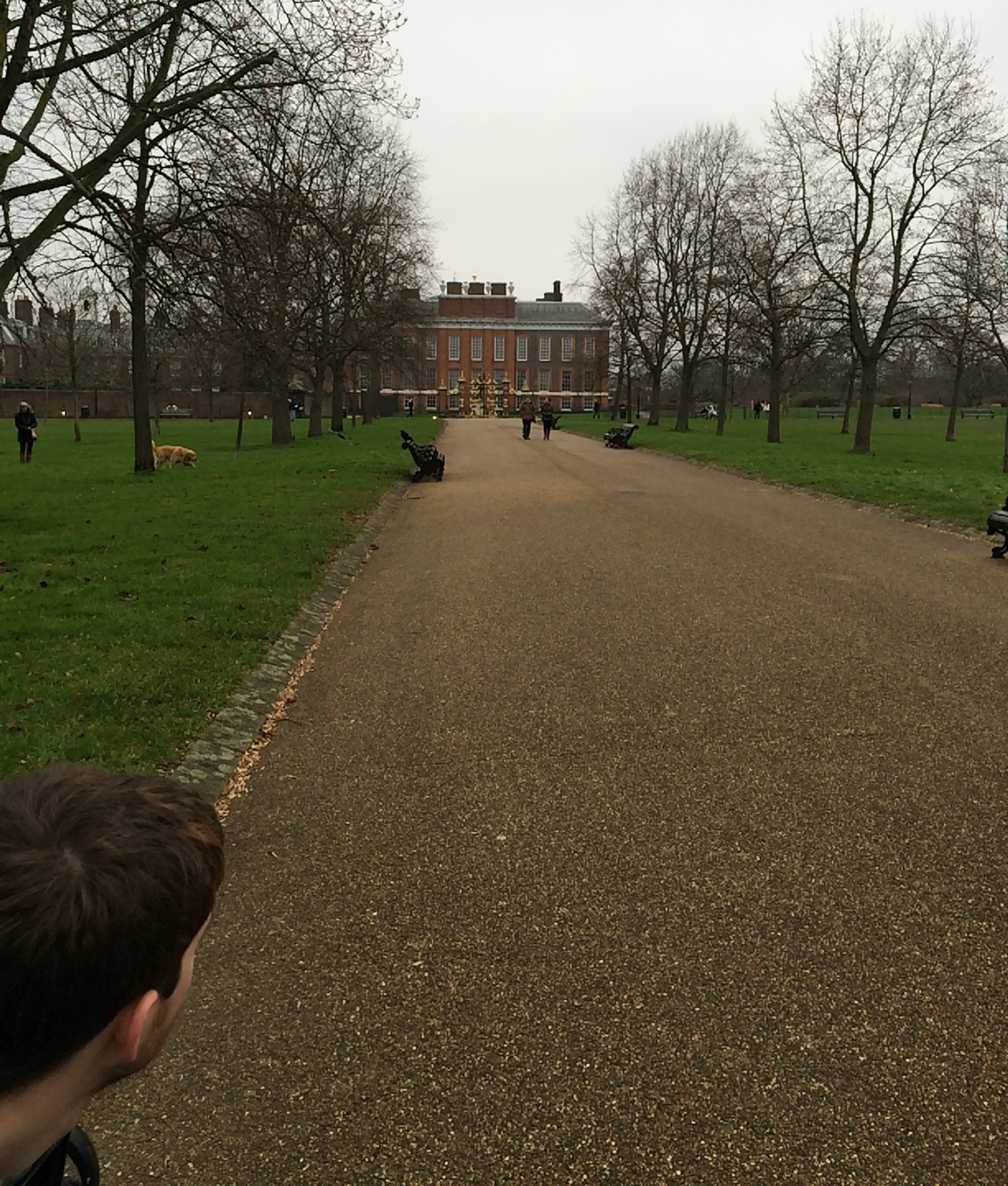 LUNCH/AFTERNOON TEA: The Orangery – No, we didn't end up getting to stop into this little gem, but I've heard such great reviews about it, and I must do afternoon tea even if it is touristy and overrated. Maybe next time with my mom?
I've heard all sorts of wonderful things about the Victoria and Albert Museum, and you're so close to it at this point in the day that it'd really be a shame to not stop in. Did I mention that admission is free? Now you literally have no excuse.
And finally, a place very close to my heart: Hyde Park. During the winter, a good portion of the park is full of vendors, carnival rides, and food stands in the most adorable Christmastime festival you have ever seen. Then you'll also have to wind your way down the Serpentine and find all of the statues on your list. Mine included Peter Pan (obviously) as well as the memorial to Princess Diana. There's no better way to finish out a long weekend in London than with some leisurely meandering through what might be the most well-known park in the world. (Yeah, I haven't forgotten Central Park. It just doesn't seem to compare!)
DINNER: Serpentine Bar & Kitchen – It's very casual, but if you're there early enough, there's no better place in Hyde Park for views of the Serpentine.

Things You Should Know:
Just like in Paris, we used a pass for all of our sight-seeing: the London Pass. I would definitely recommend checking out the attractions that are included with the pass and making your own decisions based on what you want to see in London. Time of year makes a big difference as do holidays, so make sure the pass is worth the money for what you want to get out of your London vacation.
We went ahead and included the Travel Option with the London Pass, and it made our transportation around the city really simple. You can use the London Underground, the iconic red double-decker buses, and the DLR. One thing to note is that the London Pass Travel Cards only work from 9:30 am on, so don't show up at 8:45 like we did and have to wait in a cold Underground station.

Order your theatre tickets ahead of time, especially if there's something you have your heart on seeing. There are all sorts of discount ticket vendors in Leicester Square, but they won't have the big-ticket shows available for that night or probably even that week! Of course, this is even more crucial if you're going over holidays or other busy times of year.



I cannot wait to make it back to London and see even more of this great city. Here's hoping it'll happen sooner rather than later!
What would you love to see in London? Anything you were surprised that I left out?