The following post contains Affiliate Links. If you click on a link, I may receive a small commission.
On Monday, I posted my goals for March, but I guess I may have jumped the gun because it finally happened. One of my coworkers caught on to what he now refers to as my "winter uniform:" a sweater, dark pants, and some boots. I could blame it on the cold weather that's been pelting us for the last five weeks or my company's a-okay with jeans work attire policy, but it really comes down to my own apathy.
There is, however, a silver lining to this story. It has motivated me to create an additional goal for the month: track my work outfits in Stylebook every single day.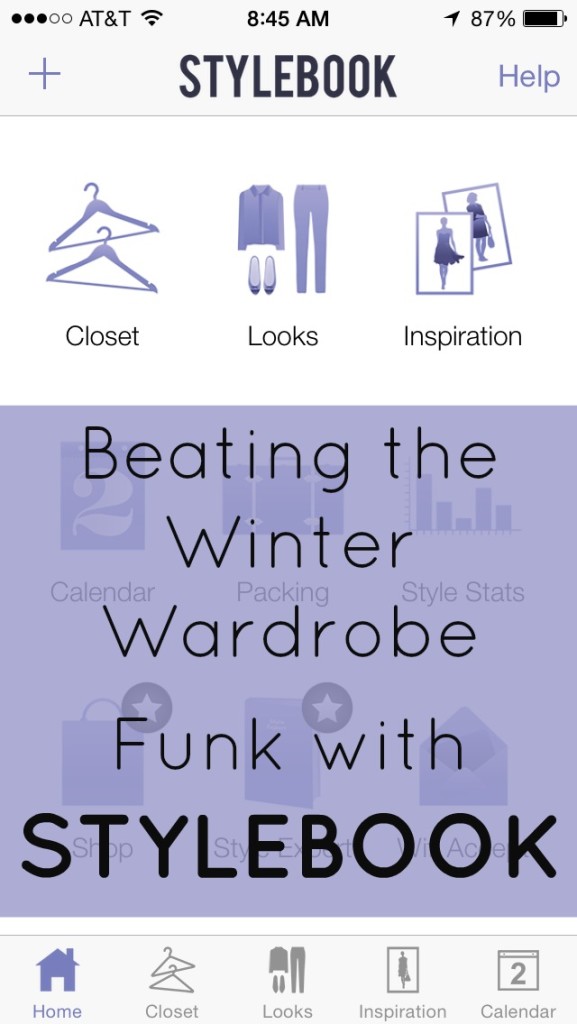 I first heard about Stylebook Closet App a few years ago in a magazine, but at that time I had a strict "I don't pay for apps" policy. That's right, Stylebook costs $3.99, and for a college student with no real need to plan out her wardrobe or make sure she wasn't buying the same piece over and over again, it just wasn't worth it.
Fast forward to the end of my undergraduate career and the emotionally painful boxing up on everything that I owned. Can you imagine my dismay when I realized that every "work appropriate" article of clothing that I owned was either navy, brown, or white?
How was this possible? It didn't take long for me to realize my mistake: I never thought about how a piece would work within my existing wardrobe. I liked something. I bought it. I called it a day. When I started to think about the tens and probably hundreds of dollars that I had spent on clothes hanging idle in my closet, the $3.99 that Stylebook would cost me suddenly didn't seem so bad. I opened iTunes, and the rest is history!
I will say that it takes a bit of work to get everything into your Stylebook closet, which is why I first started using it when we moved into our current apartment. When I unpacked something, I would snap a picture, categorize it, and use the cool background removal tool to get rid of (most of) the photo's background.
Since then, I've mostly used it when I'm out shopping to keep me from buying yet another cream colored top that I don't need. My goal now is to use Stylebook's calendar feature to keep me from wearing the same sweater three weeks out of the month. I'm a very visual person, and I'm also a planner, so by creating "looks" ahead of time, I should be able to keep my look fresh and find unique ways to style my existing pieces!
Have you ever used Stylebook? Please tell me I'm not the only one who realized she had a work "uniform!"