Every year that I've had this blog, I have written out a series of goals, aspirations, resolutions, whatever you want to call them, as we head into a new year. (You can read them here: 2015, 2016) I went back and forth about doing it again this year; in case you haven't noticed, I'm not terribly good at keeping up with these resolutions. (For instance, I'm not going to even go into the December goals that I failed to complete during the holiday season.)
But, I am optimistic enough to enjoy the whole process of considering what I want to do in the coming year and writing resolutions in anticipation of 365 brand new days primed for living.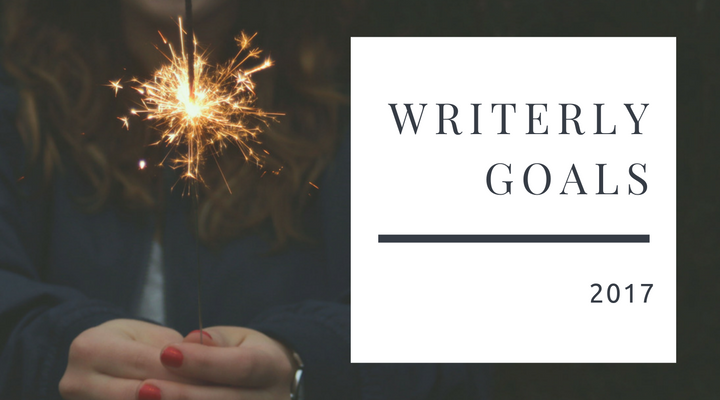 Resolutions for 2017
Send handwritten letters for family members' and friends' birthdays – I have two friends who do this every single year, and it always makes me feel so loved!

Read 30 books – These will include my office's "Shelf to Screen" book club picks, a series of writer craft books for a blog series, and potential YA/historical fiction/fantasy comps for future query letters. (Catch up with me on Goodreads!)
Exercise regularly – Now that we have an elliptical machine, I want to be better about getting my weekly cardio allotment. I'd also like to get back into a yoga routine.
Complete a few house projects – I currently have one planned for every month in 2017, but we'll see if that aggressive schedule sticks. 🙂
Finish my novel – And by that, I mean finish the first draft, the second draft, send it to alpha readers, and then write the third (and hopefully final) draft.
And those sound like plenty for me to do in the next year, don't you think?
Do you write down resolutions to ring in the new year? What do you want to accomplish in 2017?