I love reading books for writers by writers: what writers have to say about the craft, how they handle certain aspects of putting pen to paper (or fingers to keys), what an average day looks like, etc. It's why I religiously follow blogs like She's Novel and Blots & Plots.
When my dad gifted me a copy of Stephen King's On Writing last year, I realized that I probably couldn't consider myself a "writer" until I'd read it, and it got me thinking about all of the other writing craft books that were on my ever-growing TBR list. This year, I've decided to conquer this specific category of that list, and you can follow me along for the ride. Every month I'll tackle one of these books for writers in a series I'm calling Words on Words.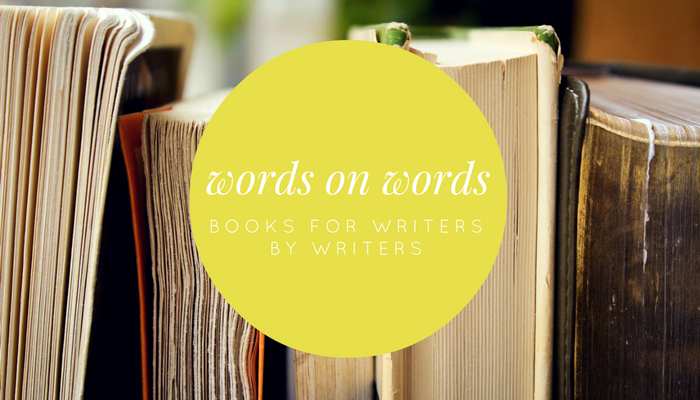 Excited? Here's my list for the year:
Words on Words: Books for Writers by Writers
January – On Writing: A Memoir of the Craft by Stephen King
February – How to Write Bestselling Fiction by Dean Koontz
March – Bird by Bird: Some Instructions on Writing and Life by Anne Lamott
April – Plot & Structure: Techniques and Exercises for Crafting a Plot that Grips Readers from Start to Finish by James Scott Bell
May – Getting into Character: Seven Secrets a Novelist Can Learn from Actors by Brandilyn Collins
June – Story Engineering: Mastering the 6 Core Competencies of Successful Writing by Larry Brooks
July – Steering the Craft: Exercises and Discussions on Story Writing for the Lone Navigator or Mutinous Crew by Ursula K. LeGuin
August – Zen in the Art of Writing by Ray Bradbury
September – Big Magic: Creative Living Beyond Fear by Elizabeth Gilbert
October – Writing Down the Bones: Freeing the Writer Within by Natalie Goldberg
November – The War of Art: Break Through the Blocks & Win Your Inner Creative Battles by Steven Pressfield
December – The Writing Life by Annie Dillard
Read along or just visit the blog at the end of each month for my recap, including my favorite writer-friendly quote from each book and a handful of tips I'll be using in my own writing.